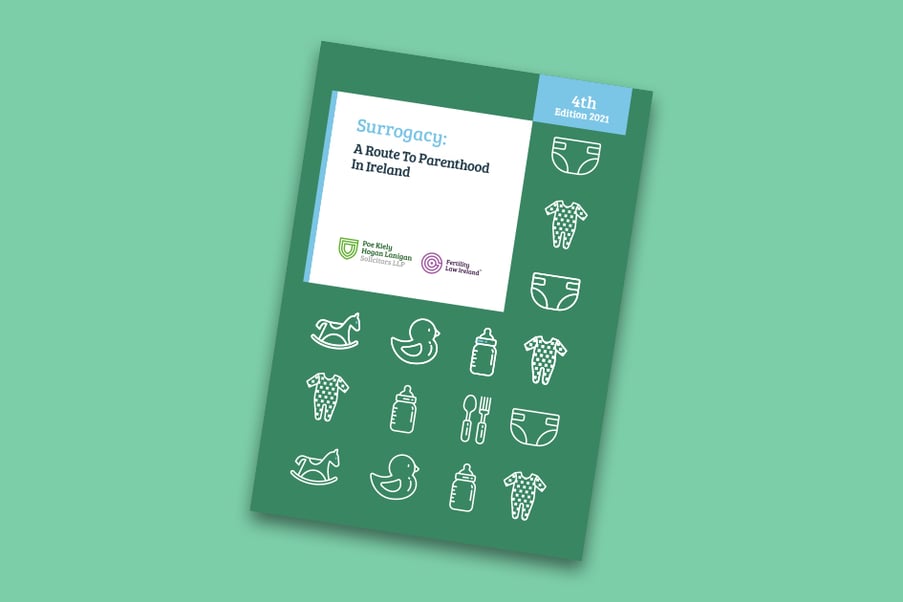 We are delighted to launch the 4th edition of our popular guide, Surrogacy: A Route to Parenthood in Ireland.
This edition includes the most up to date information, guidance and advice for any Irish person considering pursuing surrogacy as a route to parenthood. We hope you find this guide of assistance and guidance to you during your surrogacy journey.
We would also like to thank Irish Families through Surrogacy for their invaluable tips and guidance. We understand that Department of Health officials are currently drafting the Assisted Human Reproduction (AHR) Bill in conjunction with the office of the Attorney General.
We look forward to the publication of this Bill and trust that it will include provisions that will meet the needs, requirements and best interests of all children born through surrogacy, Irish mothers and fathers through surrogacy and surrogate mothers.
To download a copy of the 4th edition of our guide, please click on the link below:
Surrogacy: A Route To Parenthood In Ireland - 4th Edition
If you would like to discuss your own Surrogacy journey and would like to arrange an initial consultation via Zoom, please get in touch to arrange an appointment.