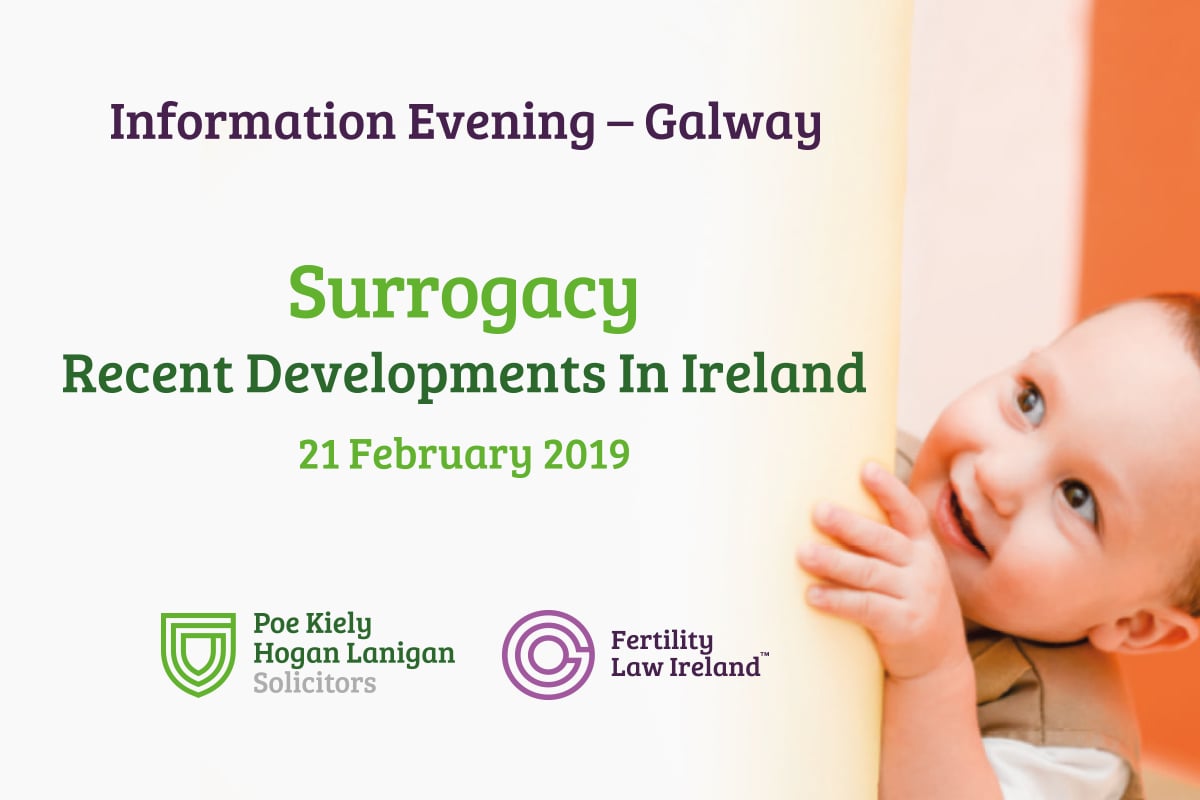 The Surrogacy & Fertility Law team from Poe Kiely Hogan Lanigan invite you to a Surrogacy Information Evening in Galway.
Come along to hear a step by step guide to Surrogacy from the moment you decide to pursue surrogacy as an option to having final Court Orders granted. We will also explore surrogacy in Canada and the Ukraine; how the Irish Courts process works; real life experiences; and recent developments in Irish legislation.
6:15pm: Welcome (Tea & Coffee will be available)
6:30pm - 7:30pm: Main Presentation
7:30pm - 7:45pm: Question & Answer session
7:30pm - 9:00pm: Private consultations (lasting up to 30 minutes)
Please feel free to share this invite with anyone you feel would benefit from our event.
Summary of Event Details


Title: Surrogacy: Recent Developments In Ireland

Date: Thursday, 21st February, 2019

Time: 6:15pm to 9.00pm

Venue: The Clayton Hotel, Ballybrit, Galway


Consultations can be booked in advance and will run from 7:30pm to 9:00pm.
Booking Form