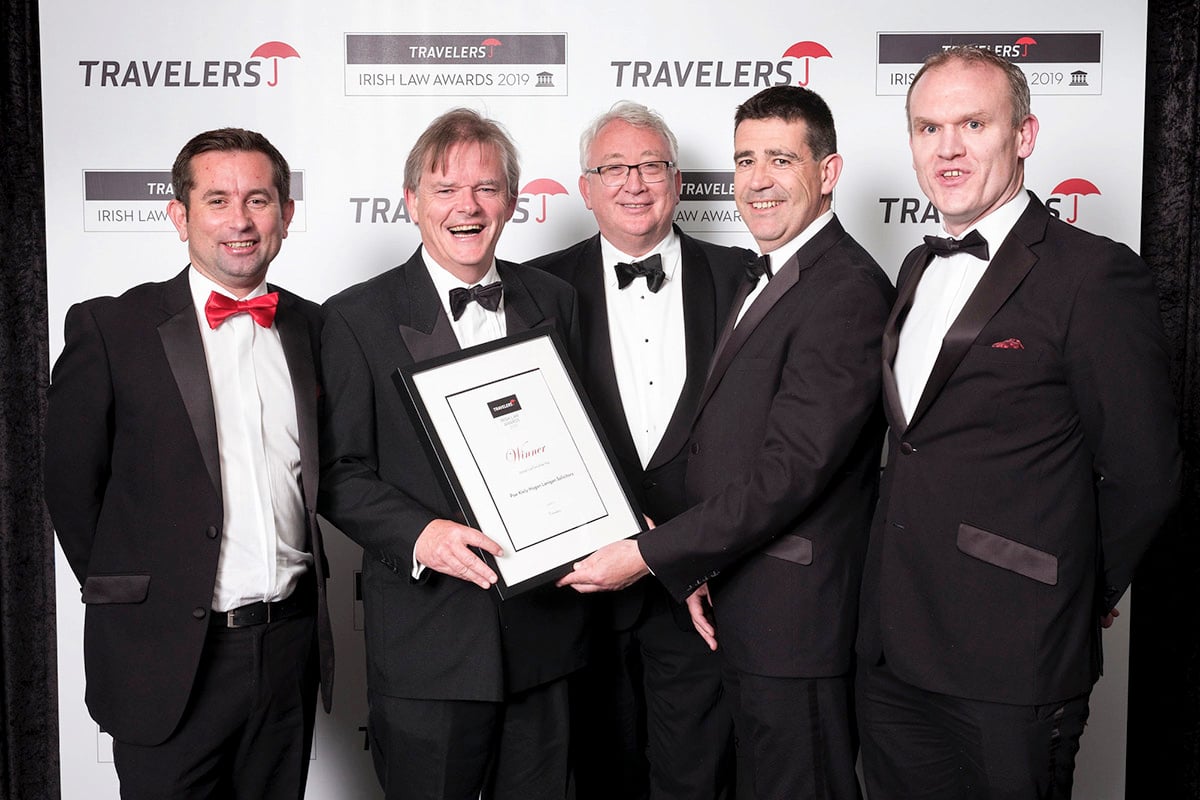 From Left To Right: Owen Sweeney, Brian Kiely, Michael Lanigan, Tim Kiely, John Hickey
Poe Kiely Hogan Lanigan Solicitors is pleased to announce that the firm has been awarded "Leinster Law Firm Of The Year" at the prestigious Irish Law Awards on 14 June 2019.
This award acknowledges the firm's reputation in the South East of Ireland as a full service law firm with an ability to advise clients on a wide range of legal services whilst maintaining the highest levels of client service and legal excellence. The firm is deeply routed in the everyday life of the local community and also offers a range of legal specialisms nationwide in areas such as renewable energy, complex local authority regulation, surrogacy & fertility law and medical negligence.
Commenting on the award
Brian Kiely
, Managing Partner of Poe Kiely Hogan Lanigan Solicitors, said, "I am thrilled that the firm has been named as Leinster's Law Firm Of The Year. This recognition is testament to the great work being delivered by our excellent team of solicitors and support staff. I would therefore like to take this opportunity to thank each and every one of them for their hard work and commitment to client care."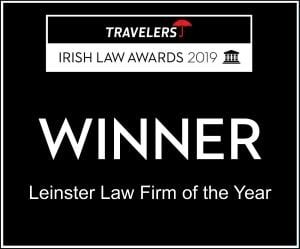 The Irish Law Awards stated aim is to showcase the outstanding achievements of solicitors, law firms and in-house legal teams who have demonstrated the highest levels of legal service across Ireland.
To find out more about how Poe Kiely Hogan Lanigan Solicitors provide legal services in Kilkenny, the South East and across the rest of Ireland, please get in touch.