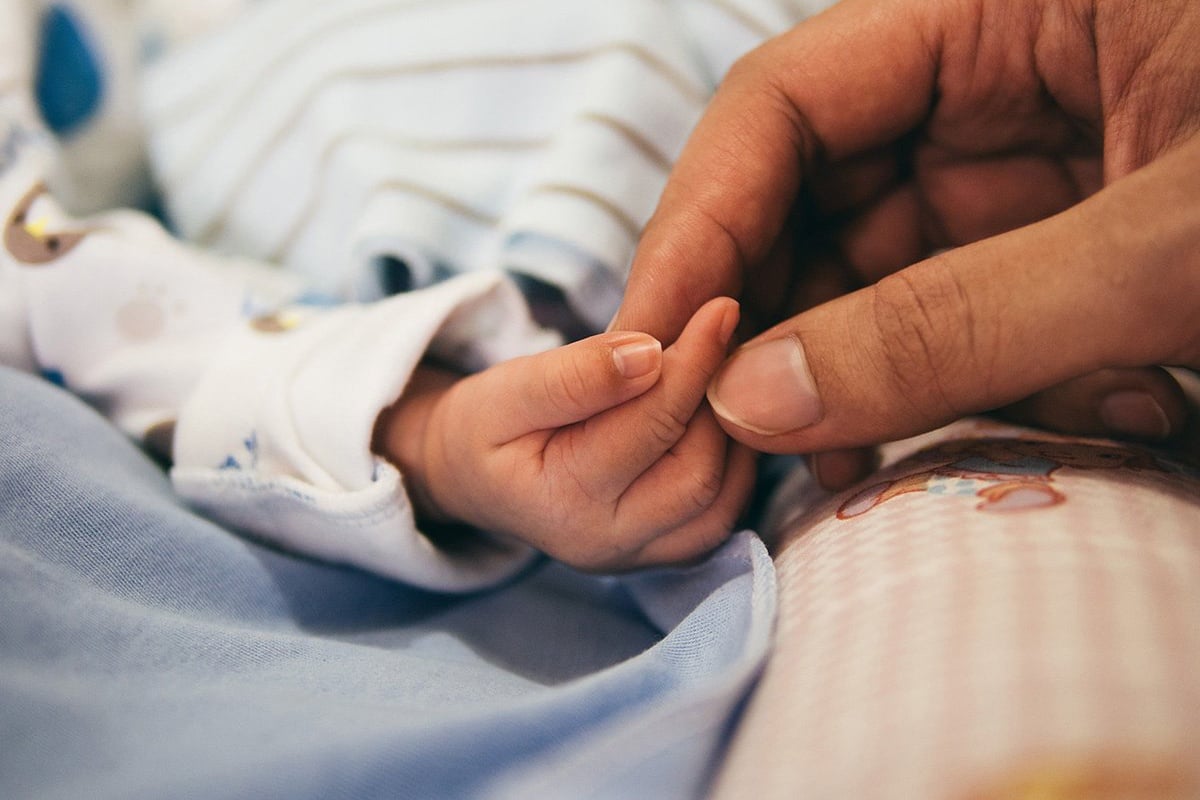 For couples choosing surrogacy as a means to have a child, there can be many hurdles to overcome and issues to work through. One issue that arises time and again for intended mothers (the person who enters into a surrogacy arrangement with a surrogate mother to carry and deliver a child for them) in Ireland is that of leave - whether that is maternity leave, adoptive leave or parental leave.
Are intended mothers entitled to any type of leave from work once they bring their child home? Is it the case whereby intended mothers are entitled to maternity leave even though they themselves have not birthed a child?

In this blog post we look at the different types of leave and discuss the options available to intended parents in Ireland.
Maternity Leave
It is a natural assumption that any new mother is entitled to a form of maternity leave to allow them to have an extended period of time at home with their newborn. However, as it currently stands in Ireland, unless a woman gives birth to her child then she is not entitled to maternity leave or maternity benefit.
Parental Leave
The only leave that the intended parent can avail of is parental leave. Parental leave entitles the intended parent to 18 weeks unpaid leave with the consent of their employer. Parental leave can be applied for where the intended parent acts in loco parentis (that means they take the role that would usually be fulfilled by a mother or a father and be actively parenting the child on an ongoing basis).
Many people may be surprise to learn that an intended mother is only eligible to parental leave and that this is subject to the consent of their employer. Of course, if an intended mother works for an employer who is flexible in their approach to matters such as these they may be allowed to either receive parental leave and may in fact decide that a portion of this may be paid leave. Other employers - whilst on one hand sympathetic to the situation - may be unsure on how to deal with matters such as these and worried that it may create a precedent for other workers.
Adoptive Leave
Under the Adoption (Amendment) Act 2017 a person married to the father of the child (once the Declaration of Parentage has been granted by the Court to the father) can apply to adopt a child/children as a sole adopter. The legislation states that in step parent adoption the child must have a home with the parent and step parent for a minimum continuous two year period at the date of the adoption application. The Adoption Authority have a discretion to accept an application to make an adoption order where the child is with the prospective adopter less than the two year period having regard to the particular circumstances of the case. The prospective adopter applies to the Adoption Authority for a Declaration of Eligibility and Suitability and is assessed by the Child and Family Agency for such purpose and once the Declaration of Eligibility and Suitability is granted the Adoption Authority will then consider the application for the Adoption Order.
Under the Adoptive Leave Act an adoptive mother is entitled to avail of adoptive leave from employment. The current leave entitlement is 24 weeks [covered by Adoptive Benefit], with a further entitlement to 16 weeks unpaid leave after the 24 weeks ends.
In order to avail of adoptive leave, once the adoptive mother has applied for an adoption Order she then applies to the Adoption Board for a Certificate of Placement and this Certificate is presented to the employer as part of the notification of intention to avail of adoptive leave.
Whilst adoptive leave may not be available in time for the birth of a child it may over time be something which the intended mother may plan for.
Legislation relating to Surrogacy is in its infancy in Ireland with the new Assisted Human Reproduction (AHR) Bill 2017 currently in draft form. When this Bill is enacted into Irish law Irish citizens will, for the first time, have the ability to officially seek out a surrogate arrangement as a route to parenthood in Ireland. This brings with it various questions, conundrums and ethical debates such as should an intended mother be entitled to maternity, parental or adoptive Leave.
As we have seen maternity leave as it currently stands in Irish law is a non-runner from the beginning as the intended mother has not actually given birth and cannot therefore avail of it. Parental leave, whilst at the discretion of the employer, appears as the most likely option for an intending mother whilst longer-term adoptive leave could be an option for an intending mother to take an extended period of leave to bond with the child, once they meet the criteria of course.
With the introduction of the new AHR Bill and surrogacy becoming more commonplace in Ireland, it will be interesting to see how intending mothers and indeed employers adapt to the situation and approach workplace leave. Whilst statutory entitlements are governed by law it will also be interesting to watch if progressive employers may take a more lenient stance and amend their leave practices to afford intending mothers more accommodating and favourable leave terms.
For advice and guidance on matters relating to surrogacy, our experienced Family Law solicitors are here to help. To arrange a confidential consultation or for more information, please contact Annette Hickey, one of Ireland's leading experts in surrogacy law in Ireland.
For further information please download our free guide: Surrogacy: A Route To Parenthood In Ireland.