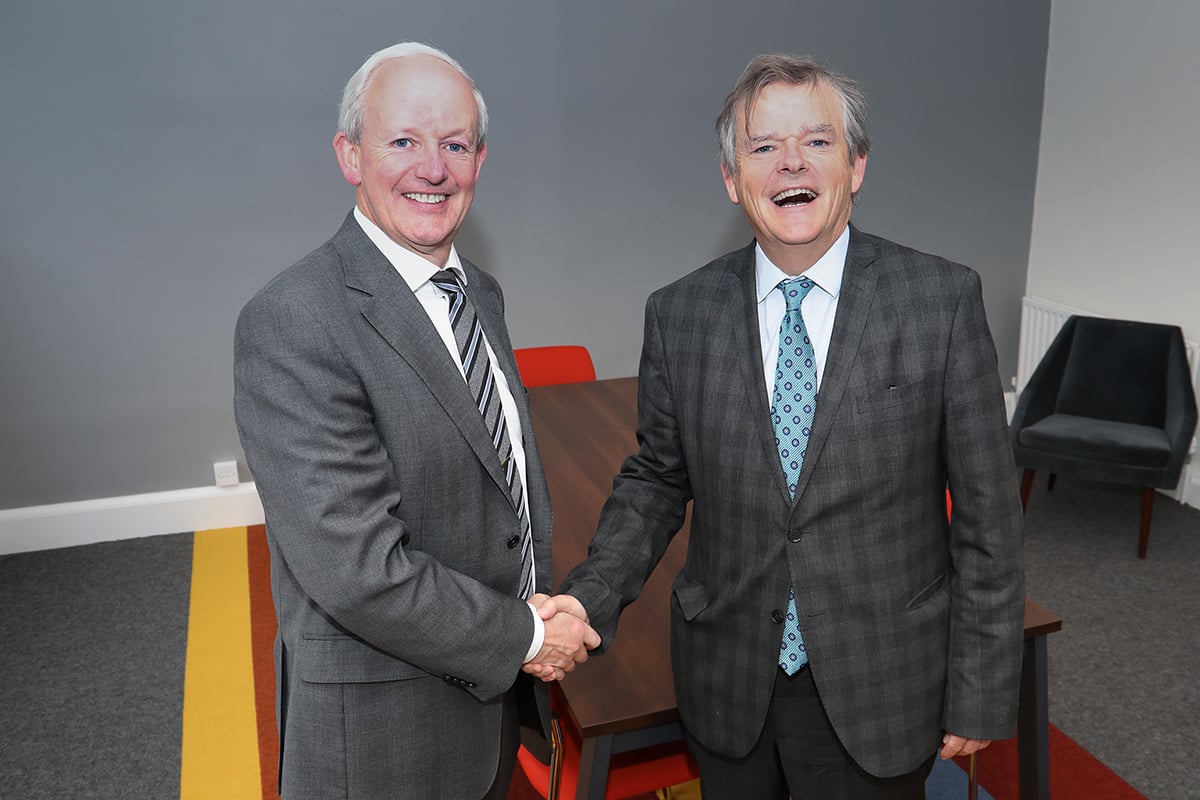 Pictured (from left to right): Martin J Crotty, Partner and Brian Kiely, Managing Partner.
The partners of Poe Kiely Hogan Lanigan Solicitors have today announced that on 1st October, 2019 they will be joined by the solicitors practice, M.J. Crotty & Son.
This is an exciting development for the solicitors and staff in both firms and will see Martin J.Crotty joining Poe Kiely Hogan Lanigan as a Partner. This brings the total number of partners at the firm to seven and further reinforces the strength and depth of legal expertise and knowledge at Poe Kiely Hogan Lanigan.
Commenting on the merger, Brian Kiely, managing partner of Poe Kiely Hogan Lanigan, said: "Martin is a very well respected solicitor in Kilkenny. He is a member of the Council of the Law Society of Ireland and currently chairs the Society's Regulation of Practice Committee. I am delighted to welcome Martin and his team to Poe Kiely Hogan Lanigan and wish them well for the future."
Martin J. Crotty, partner, responded by saying, "I am very pleased to be joining the team at Poe Kiely Hogan Lanigan and look forward to continuing to serve my clients well and deliver the results they have have come to expect."
For further information regarding this news, please do not hesitate to get in touch.