In recent years Poe Kiely Hogan Lanigan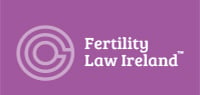 has become widely regarded as the leading Surrogacy & Fertility law firm in Ireland and regularly provides updates on legislation and publishes other useful information for intending parents considering surrogacy as an alternative route to parenthood.
With recent developments and growth in the firm's dedicated Surrogacy team we therefore thought it useful to provide more details about the team and let you know who does what to help our clients navigate their way through surrogacy and their quest to build a family of their own.
Martin O'Carroll

is a partner in Poe Kiely Hogan Lanigan and advises on all areas of litigation. He has extensive experience in representing clients in personal injuries actions before the Injuries Board, Circuit Court and High Court. He also focuses on employment law, mental health law, surrogacy law, property disputes and commercial litigation. Martin oversees all the work conducted by the firm's Surrogacy & Fertility Law team.
Annette Hickey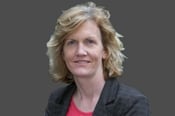 specialises in family law and has over twenty years' experience helping clients with the full range of family matters which might arise. She also heads up the Surrogacy and Fertility Law team at Poe Kiely Hogan Lanigan and is widely regarded as the leading expert in the field. Annette has assisted many clients through the Irish legal complexities of surogacy arrangements and has a reputation for providing a reliable, efficient and sensitive legal service.
Ger Fahy dedicates her time exclusively to the efficient management of surrogacy cases for Poe Kiely Hogan Lanigan's Surrogacy & Fertility Law team. Ger is a key point of contact for new and existing clients. A mine of information for all legal surrogacy issues, she has a deep knowledge of the relevant legal infrastructure and is meticulous with her preparation of cases.
Ailish Farrell has been a member of the Poe Kiely Hogan Lanigan litigation team since 2005. She has gained vast experience in surrogacy matters and is a reliable point of contact for intended parents, directing all queries to the appropriate legal advisor. Her attention to detail and genuine interest in surrogacy matters is evident in the standard of work she produces on each case.
Tanya Voloshyna is the newest member of the Surrogacy & Fertility Law team who joined Poe Kiely Hogan Lanigan Solicitors in June 2018. She is originally from Ukraine and moved to Ireland in 2002. She is a proud holder of an honours bachelor degree in English, Russian and Literature and a Diploma in Legal Studies and Practice and currently pursuing her law degree in Griffith College Dublin.
If you are currently considering Surrogacy as a route to parenthood, you may also want to consider checking our main Surrogacy page or review the Surrogacy Resources page for a wide range of resources on offer. Alternatively, if you would like to arrange a free, introductory and completely confidential Consultation with a member of our team above, please click on the link below.