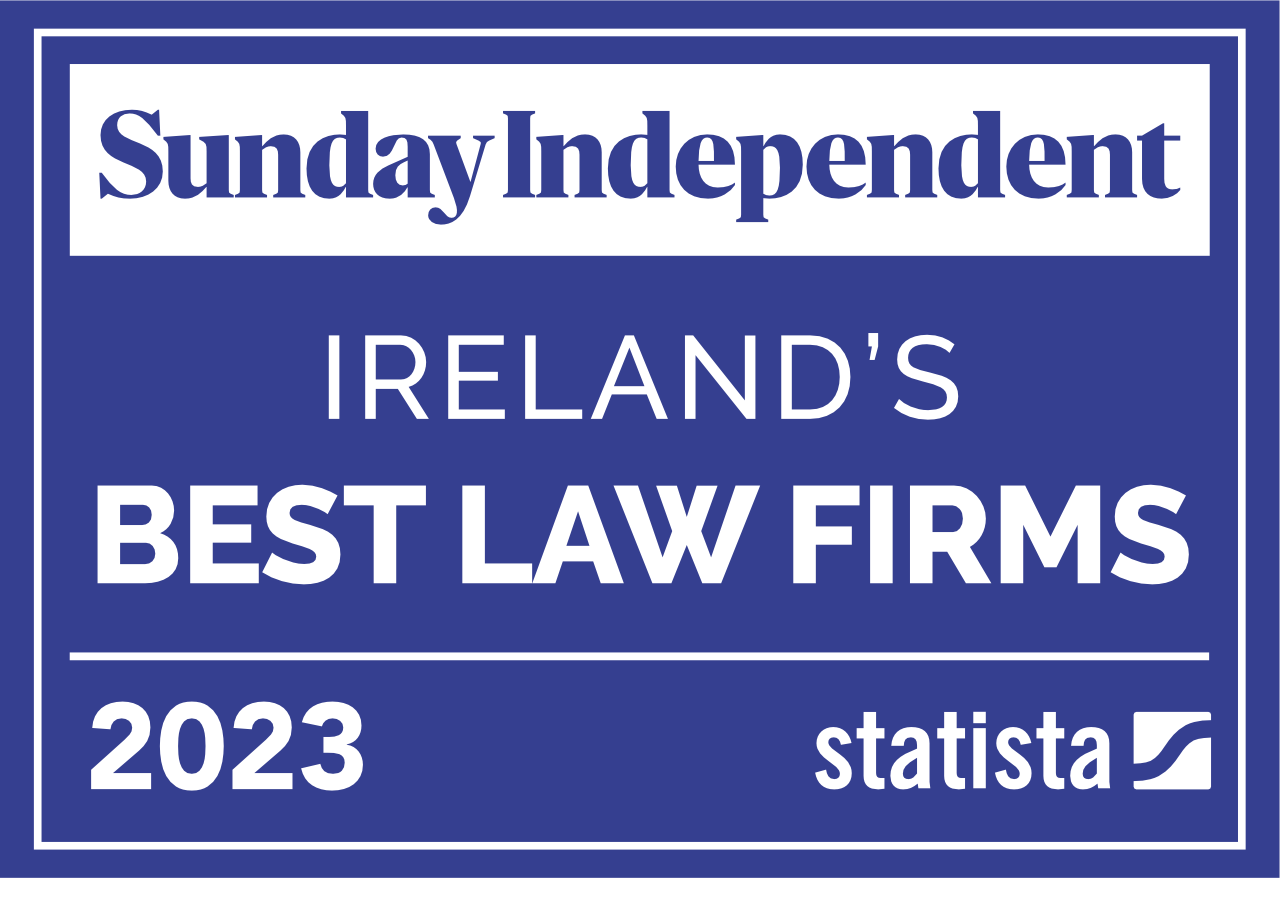 Poe Kiely Hogan Lanigan is delighted to have been named as one of Ireland's Best Law Firms by the Sunday Independent newspaper.
In a peer to peer survey compiled by Statista of over 1,000 legal professionals across the length and breadth of Ireland, Poe Kiely Hogan Lanigan has been voted as one of the best firms.
Commenting on the report, John Hickey, managing partner of Poe Kiely Hogan Lanigan said, "We are very pleased to have been included in this list by the Sunday Independent especially when it was voted on by other legal professionals. I would therefore like to take this opportunity to thank our staff for their continued hard work and diligence as they serve our clients across all aspects of the law."
If you would like to find out more about the services which Poe Kiely Hogan Lanigan offers, please visit the Services section of our website or Get In Touch to arrange an appointment to discuss your particular legal needs.