We are very pleased to announce that on Saturday, 13th October, Poe Kiely Hogan Lanigan will host an important event for people interested in exploring Surrogacy as a route to parenthood in Ireland.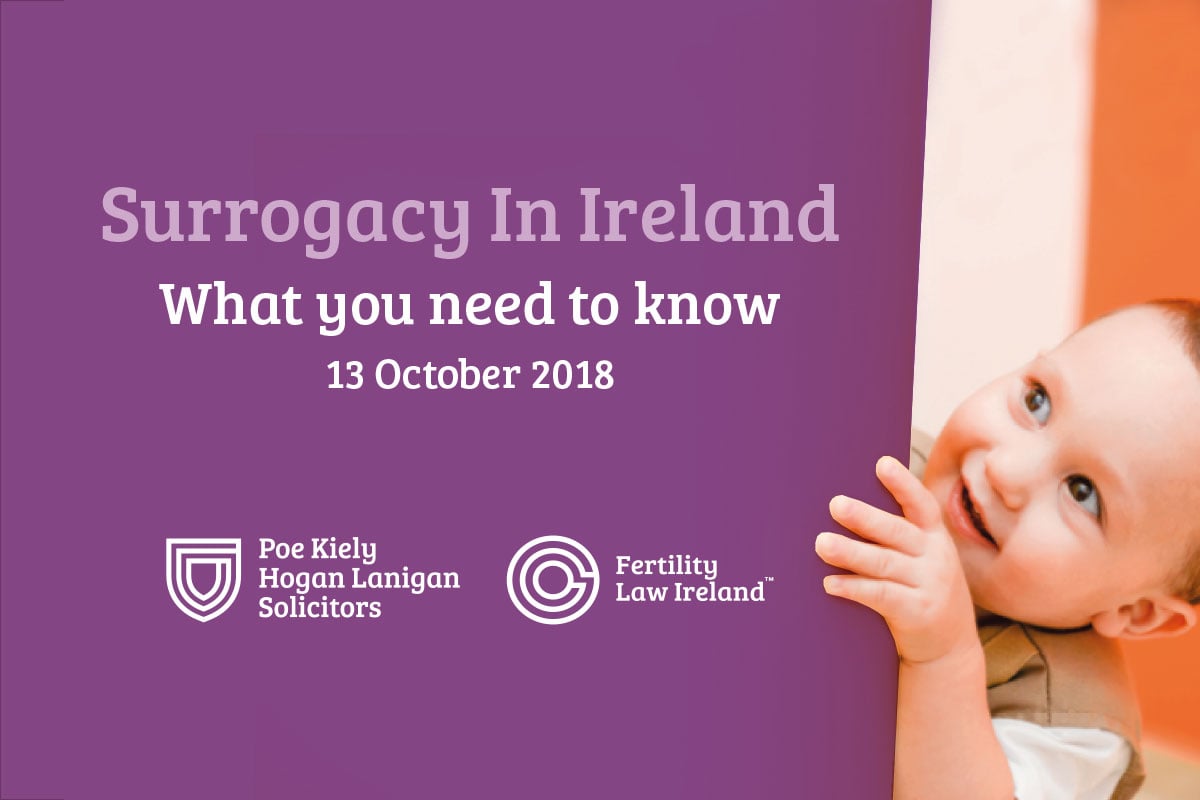 With so many potential changes in legislation due in the next few years this event will provide a lot of useful information for interested parties and help them make informed decisions on the best options available for them.
This free event will be held at Kilashee House Hotel, Naas, Co Kildare and will commence at 9.30am. Attendees will hear from a range of speakers including
Representatives from the National Infertility Support & Information Group
Couples who have successfully used surrogacy to start a family of their own
Representatives from LGBT Ireland and Gay Community News to talk about the challenges faced by same-sex couples and individuals
An experienced Canadian surrogacy advisor
A surrogacy advisor from the Ukraine via video presentation
Annette Hickey, head of Poe Kiely Hogan Lanigan's, Surrogacy & Fertility law team
It is envisaged that presentations will be complete by 1pm and for those who book in advance there will be a number of free, confidential consultations available from 2pm onwards.
Summary of Event Details


Title: Surrogacy: What You Need To Know

Date: Saturday, 13 October, 2018

Time: 9.30am to 1.00pm

Venue: Kilashee House Hotel, Naas, Co Kildare


Consultations can be booked in advance and will run from 2pm to 4pm.
To book a place at this important Surrogacy event and/ or a free consultation, please complete the form below. Please note: attendance at this event must be confirmed in advance.
Booking Form