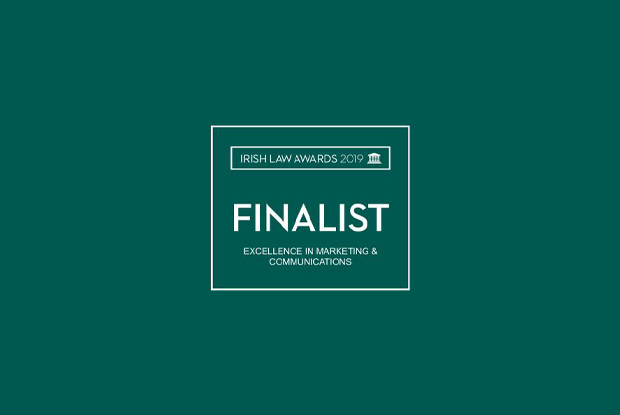 We are delighted to announce that Poe Kiely Hogan Lanigan has been shortlisted as a Finalist in the prestigious Irish Law Awards for "Excellence In Marketing" .
This is a great honour for everyone at Poe Kiely Hogan Lanigan and in particular our Surrogacy & Fertility law team who have been recognised in this category for their efforts to promote the firm's expertise in surrogacy law. The campaign utilised a mix of both traditional marketing and a range of cutting edge online marketing techniques to position the firm as the leading law firm in Ireland for surrogacy related legal advice.
Now in their 8th year, the Irish Law Awards is an annual event designed to recognise and reward the outstanding achievements and excellence in the legal profession in Ireland.
The winners will be announced at the Irish Law Awards 2019 at the Clayton Hotel Burlington Road, Dublin, on Friday, 14 June 2019.
Wish us luck!