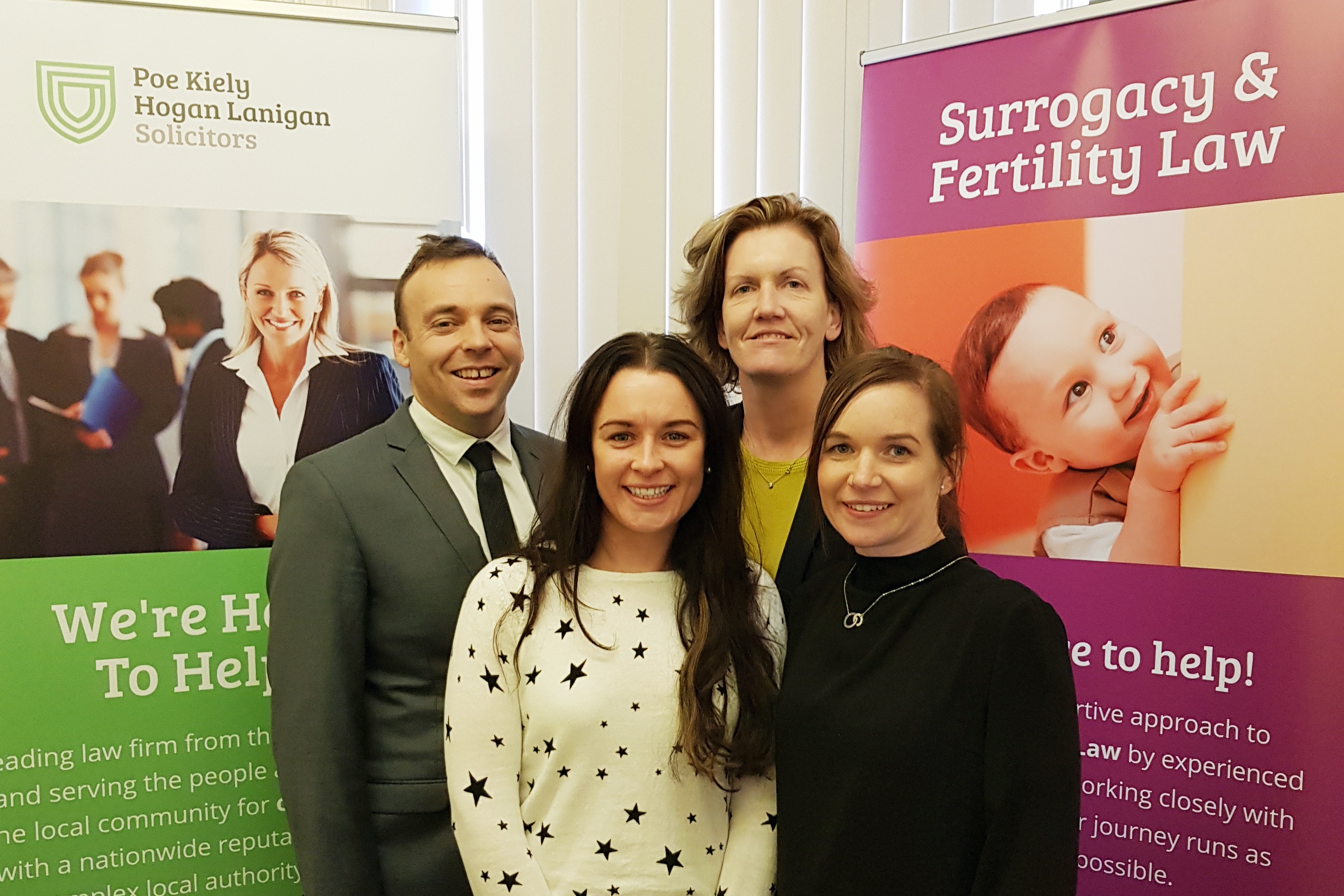 Pictured are the members of the Fertility Law team, (back row) Martin O'Carroll and Annette Hickey; (front row) Ailish Farrell and Ger Fahy.

Poe Kiely Hogan Lanigan Surrogacy and Fertility Law Team hosted a very important information event in Kilashee House Hotel, Naas, Co. Kildare on Saturday the 13th of October 2018 for people considering surrogacy as a route to parenthood in Ireland.
Surrogacy law is an exciting and emerging area of law, responding to changes in society and modern reproductive technology. It gives people an option to have children which did not exist before. Poe Kiely Hogan Lanigan Solicitors are now providing advice to intending parents through the country. This Kilkenny practice is now recognised as having the leading expertise in this sector with relationships with relevant support groups, academics and international agencies and advisors.
Martin O'Carroll chaired the event and Annette Hickey and Ger Fahy both gave the presentation on the current legal process by which surrogacy is dealt with in Ireland. They outlined the Court procedures, spoke about domestic surrogacy and international surrogacy, particularly in the Ukraine, Canada and the USA. Guest speakers at the event included, Helen Browne, Co-founder of the National Infertility and Support Information Group, Nuala Jackson Senior Counsel, Sherry Levitan, Canadian Surrogacy Lawyer and Dr Lydia Bracken Director of Clinical Legal Education at the School of Law, UL.
Those in attendance were fascinated to hear the first-hand accounts of two women who became mothers through surrogacy . The event was very well attended and was a huge success. Annette Hickey has said the objective of the day was to arrange an event where intended parents would feel supported, relaxed and comfortable and find out all of the essential information, tips and knowledge that they require in order to make an informed decision about surrogacy.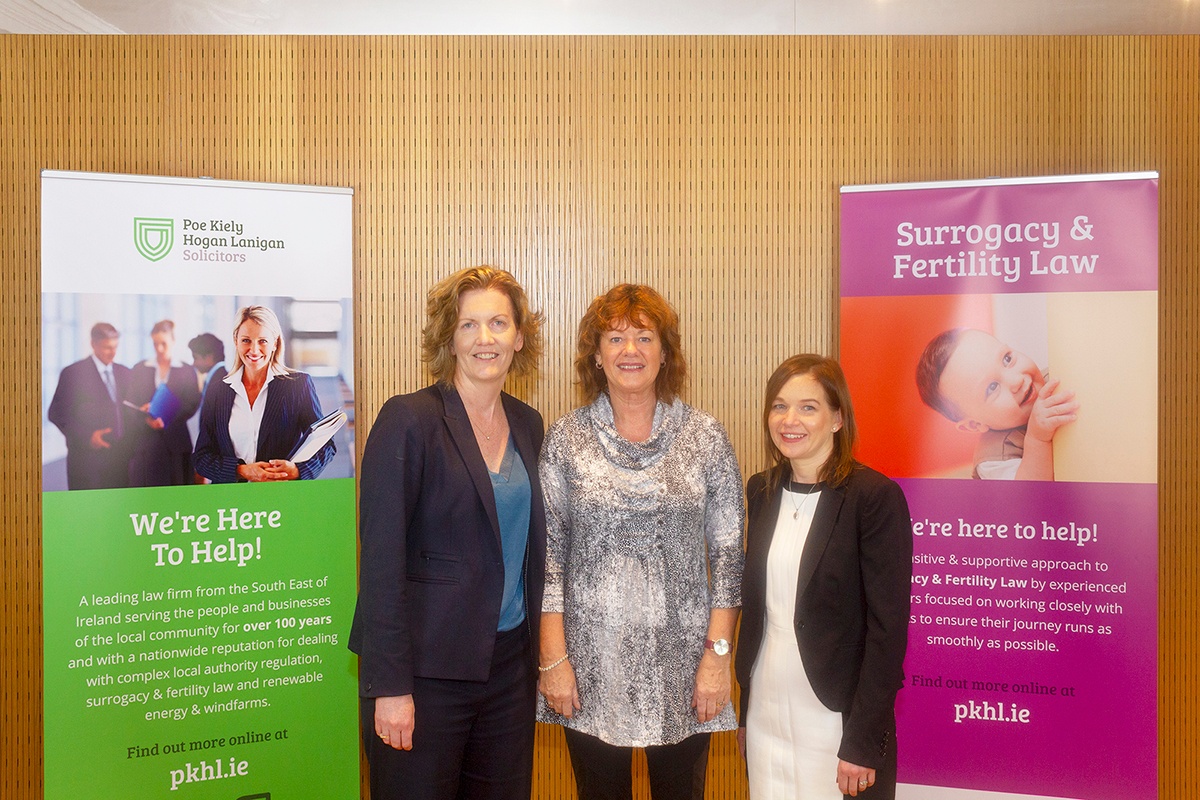 Annette Hickey, Helen Browne & Ger Fahy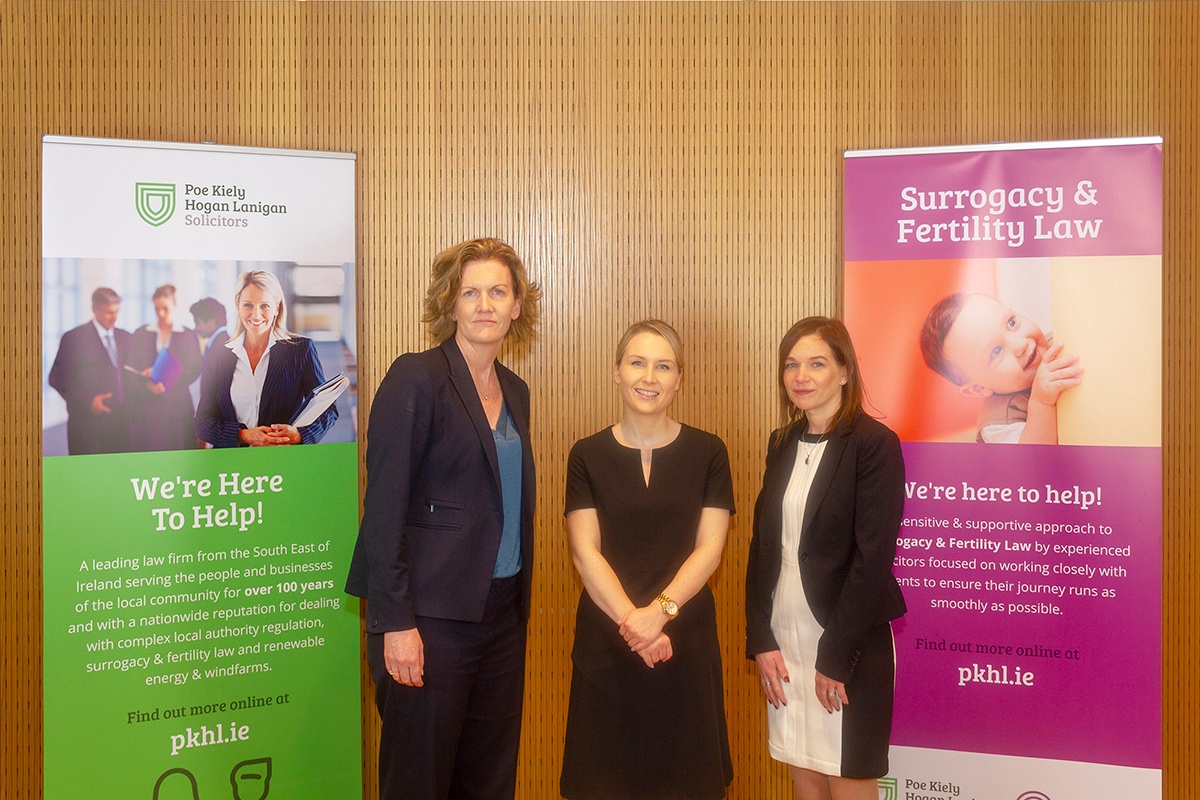 Annette Hickey, Dr Lydia Bracken & Ger Fahy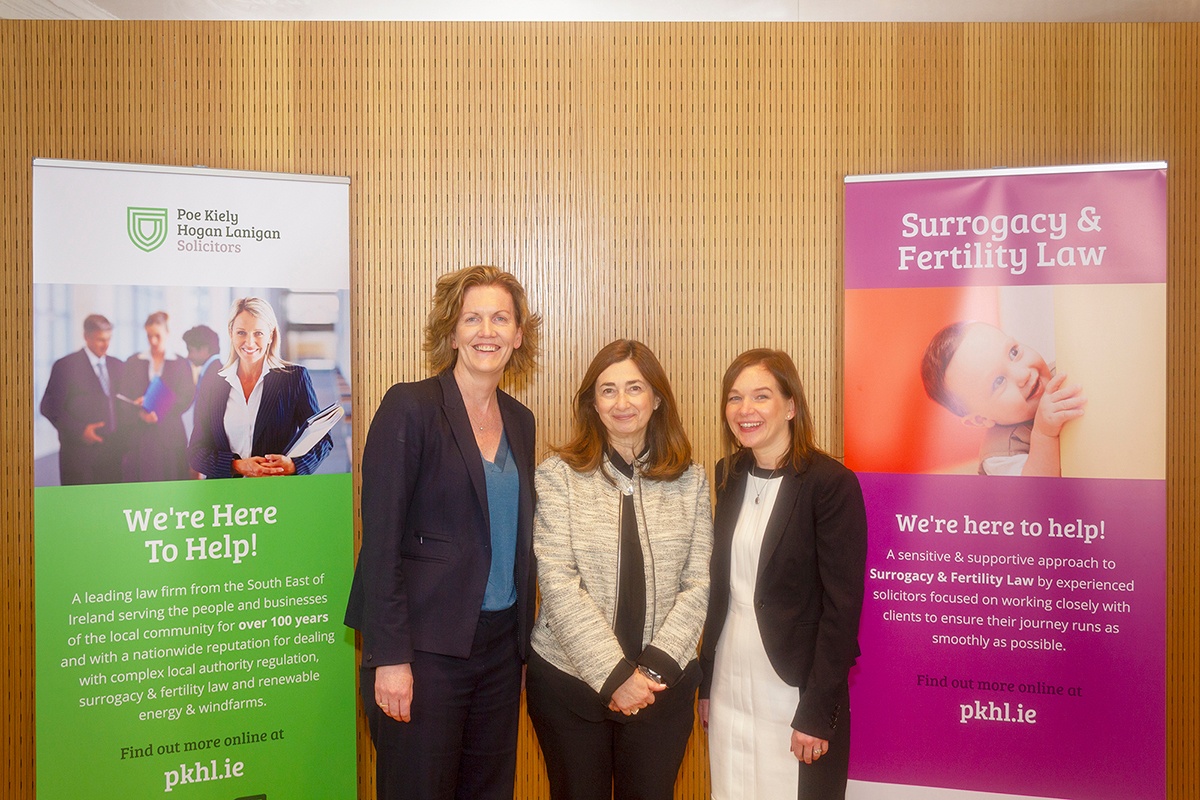 Annette Hickey, Sherry Levitan & Ger Fahy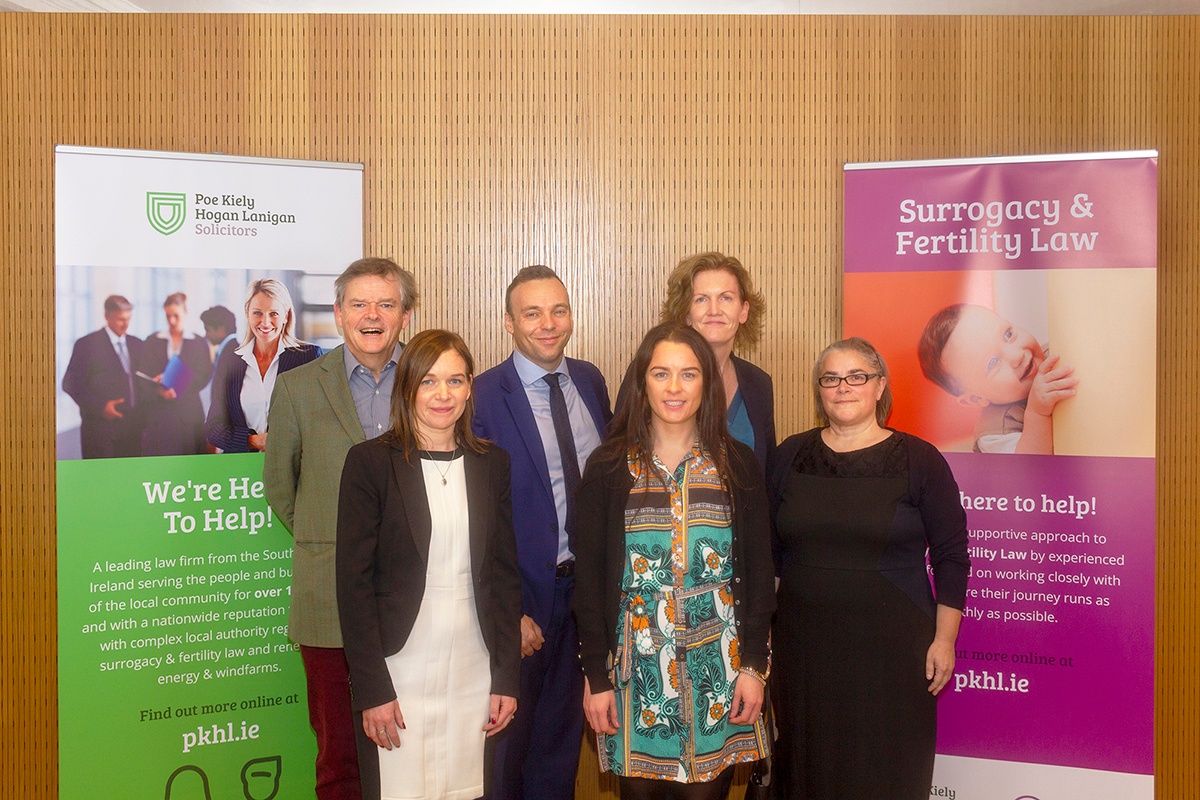 (back row) Brian Kiely, Martin O'Carroll, Annette Hickey (front row) Ger Fahy, Ailish Farrell & Nuala Jackson SC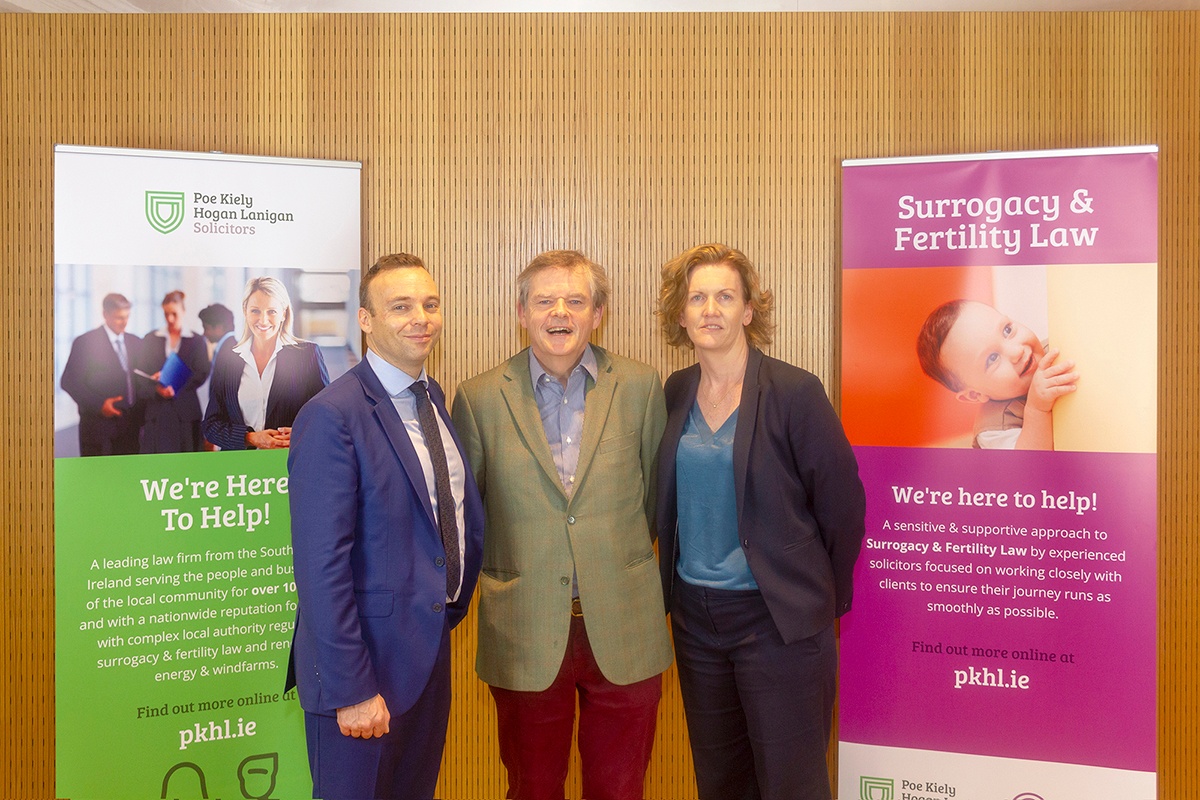 Martin O'Carroll, Brian Kiely & Annette Hickey