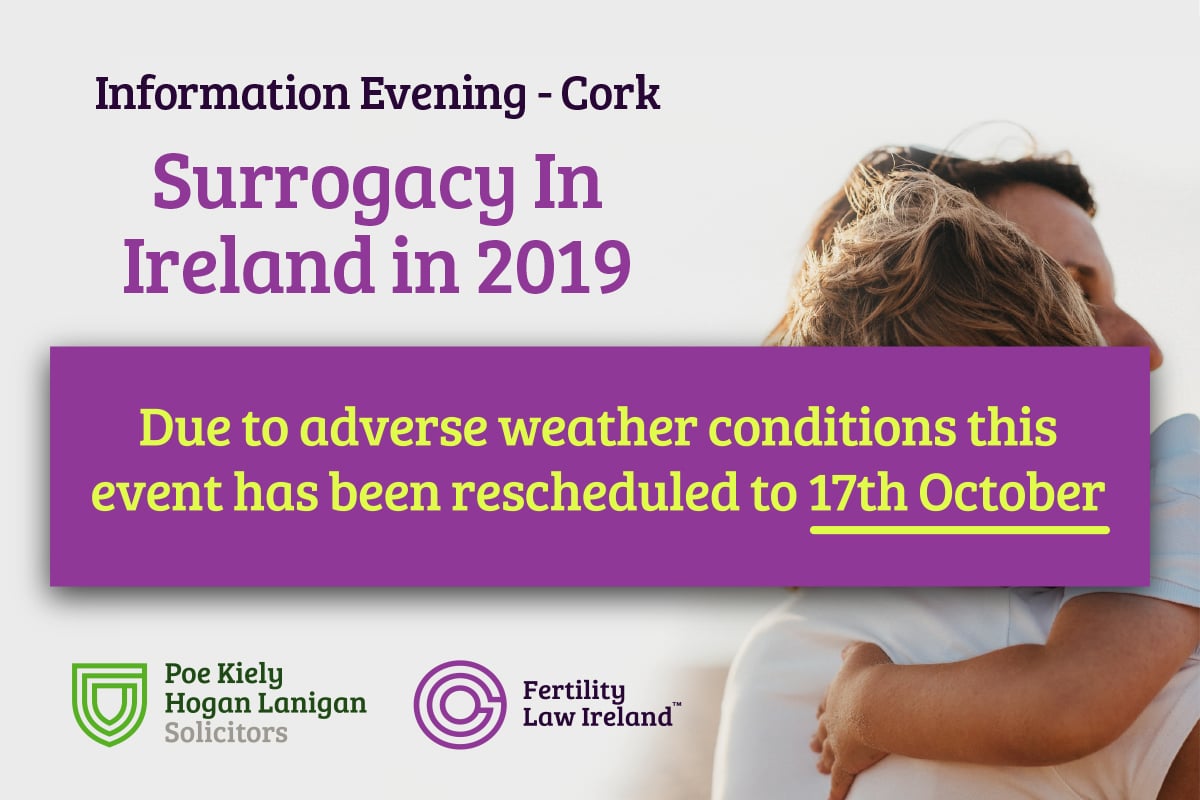 The Surrogacy & Fertility Law team at Poe Kiely Hogan Lanigan is pleased to announce that on Thursday, 17th October, the team will host an Information Evening in the Clayton Silver Springs Hotel in Cork at 6pm For Couples Considering Surrogacy As An Alternative Route To Parenthood.
This event is being organised to assist interested couples in their quest to find out as much information as possible regarding Surrogacy and what to expect as they progress throughout the process.
No matter what stage you are at in your surrogacy journey, please come along to hear from our Head of Surrogacy & Fertility Law, Annette Hickey and her team discuss the legal aspects you need to be aware of along.
Event Details


Title:
Surrogacy In Ireland in 2019
Date:
Thursday, 17th October
Time: 6

.00pm to 8.00pm



Venue:
Clayton Silver Springs Hotel, Cork
To book a place at this important Surrogacy event, please complete the form below. Please note that whilst this event is free, attendance must be booked in advance.
Booking Form