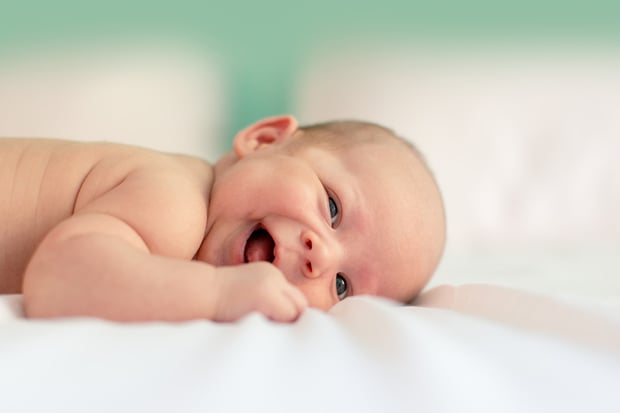 We are delighted to have received this testimonial from our clients Brian and Kathy Egan who recently completed the Surrogacy process with our Surrogacy & Fertility Law Team. Here's what they had to say:
Deciding to have a baby through surrogacy in Ireland is not a decision that any couple arrive at easily. Most have struggled for sometimes years to deliver a healthy baby and undergone untold heartache and loss in the process. The lack of any legislation for surrogacy here in Ireland and the pursuit of legal parenthood; should your surrogacy journey be ultimately a successful one, is a minefield. It is one that we could never have navigated without the pillar of unyielding support behind us all the way from very beginning to joyous end that was
Annette Hickey
.
Annette, Ger and her team were the calm oasis of advice, encouragement and legal clarity that helped us at every crucial stage, to realise our dream of bringing our precious baby home. The energy, pace and sense of urgency with which Annette drove our case for completion through the courts was breathtaking and we will forever be grateful for her support in safely guiding our family from our dream of becoming parents again to the reality holding baby in our arms. There really are no words to describe the gratitude and reassurance we felt at so many points along the way when dealing with Annette, culminating in our elation this month at having the court order for parentage granted here, less than 6 months after our baby's birth in Ukraine.
I hope that you continue to do what you do Annette for many years to come, as you have so much expertise to offer to prospective intended parents like we were, and so much hunger and determination to move the legislation forward for all the right reasons. Thank you from the bottom our hearts for what you have done for our family, we could not recommend your services any higher than we already do, you have genuinely been our greatest advocate.
We would like to express our thanks to and wish both Brian and Kathy, and their family, all the best for the future!
If you would like to find out more about how our Surrogacy & Fertility Law team can help you, please do not hesitate to get in touch by clicking the image below: